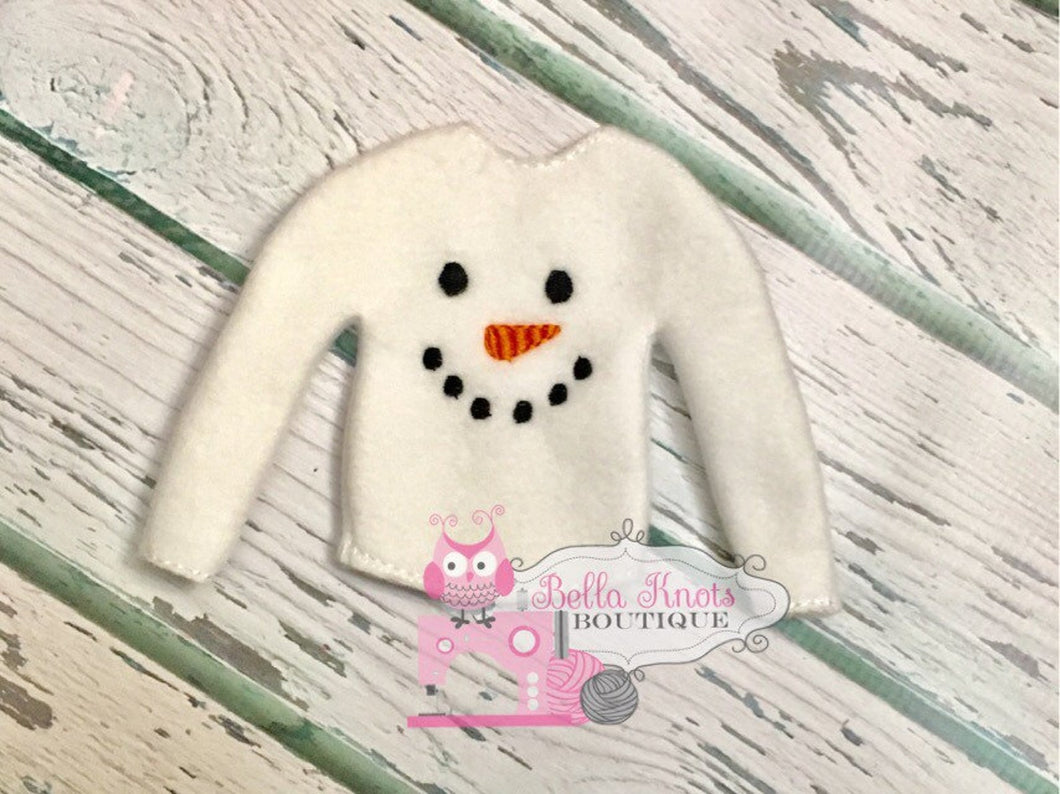 Snowman Face Elf Sweater
Christmas sweater made especially for the Christmas elf. Is your Christmas elf tired of wearing the same red outfit? Give him a boost of style with this handsome "snowman" sweater. This handmade, embroidered sweater made from fleece is perfect for your elf. Fits the elf perfectly!
***elf is NOT included***
This is for the shirt only.
Any questions, please contact me.
*If you have not already, clip the thread that holds their hands together. Slide the sweater on from the feet up and slip the arms in the sleeves. If your elf has no wires in the arms, it may be easier to place a safety pin through the ends of the hands to assist pulling the arms through the sleeves. Handwash; lay flat to dry.