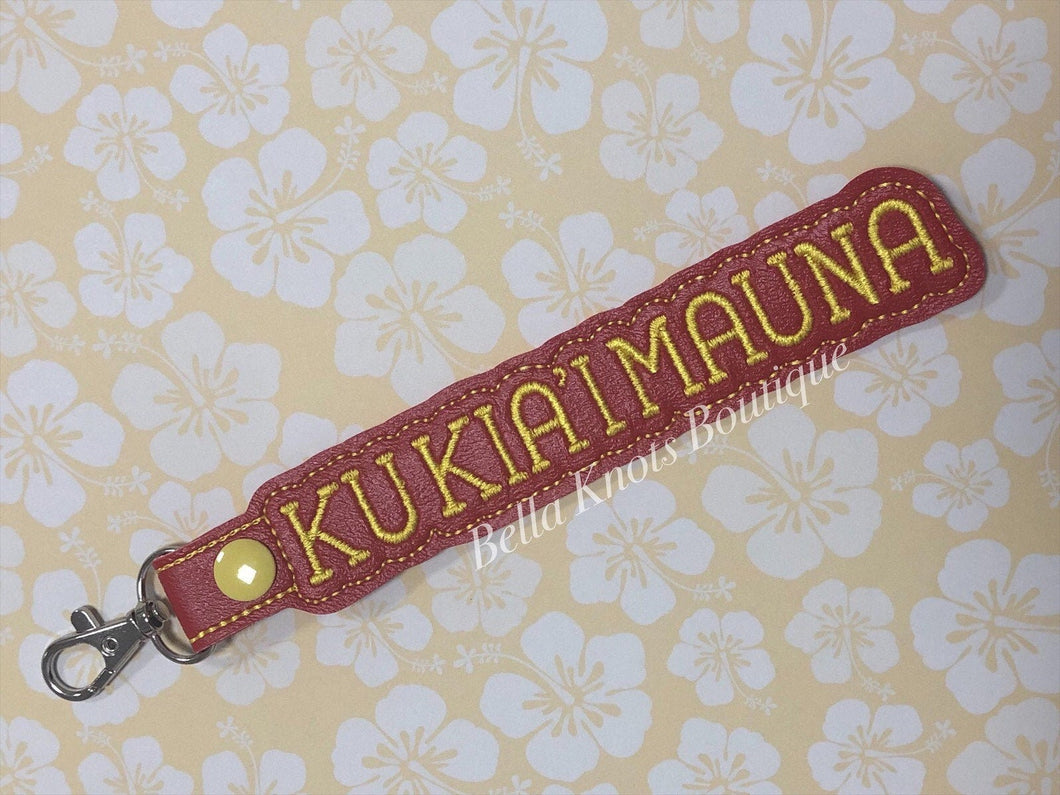 Kū Kia'i Mauna Keychain Bag Tag
Kū Kia'i Mauna Keychain/bag tag, Stand for Mauna Kea, Protect Hawaiian Native Lands keychain.
If you want it customized with a hashtag, please message me.
Made of vinyl (similar to faux leather) and professionally embroidered.
Height is approximately one inch and length is approximately 6.5 inches (excluding measurement of metal clip). Includes metal clip for conveniently clipping onto your backpack or other item.