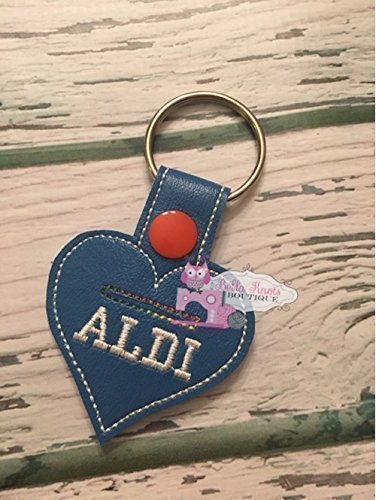 Aldi Coin Holder Heart Keychain, Blue with Red Snap
Regular price $9.99 $6.99 Sale
Aldi Quarter Holder Heart Keychain. This blue heart shaped keychain has a slit that is designed to safely hold one quarter.  Simply bend back and remove the quarter when needed.  Durable faux leather vinyl material, professionally embroidered cutout by hand.  Red Snap.
 
The square is approximately 2.5 in wide and 2 in tall.  Checkout my other listings for different styles and colors. 

***This listing is for one Keychain with keyring, quarter is not included. Includes key ring.